Good morning everyone.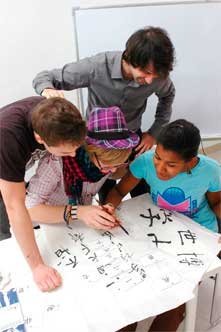 Our center is The Training Center of International Chinese Teacher of Sichuan University (ICCSU). It is the school for training the TCFL teachers. All of our teachers have obtained the certificate of the International Chinese Teacher Certificate of City & Guilds, but some of them need to have more experience of teaching. So we are looking for foreigners in Chengdu. We will provide 6 hours free course for foreigners. We call this project "Chinese corner". In one hand, our teachers will get more experience of teaching; in other hand, the foreigners can learn Chinese for free. I think this is mutual benefit.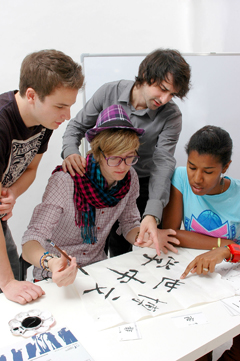 Some of the teachers already have experience of teaching, while some may not enough. But all the teachers are educated and skilled. In the 6 hours, you may meet several teachers but your lessons is continuous. After the 6 hours, you may choose one of our teacher to continue your study (it may cost some money, depends on the teacher. You may negotiate with your teacher. For more reference of the study expense standard, please link to:http://www.chinesesky.org/mandarin/tuition.html
We do it like this:
1, About the time: It is flexible. When you want to have a lesson, please call me to fix a time. We will arrange a teacher to meet your time.
2, About the location: The place is in our institute.
Our address is
CN: 成都市武侯区科华北路133号,四川大学科技创新中心大楼317-319(进川大西门,前100米正对)
EN: Room 317-319, 3rd Floor of the Innovation Center for Science and Technology Sichuan University, No. 133 of North Kehua Road, Wuhou District. West Gate of Sichuan University Wangjiang Campus. (Just go straight for 100 meters from the west gate)
PinYin: chéng dū shì wǔ hóu qū kē huá běi lù 133 hào , sì chuān dà xué kē jì chuàng xīn zhōng xīn dà lóu 317-319 ( jìn chuān dà xī mén ,qián 100 mǐ zhèng duì )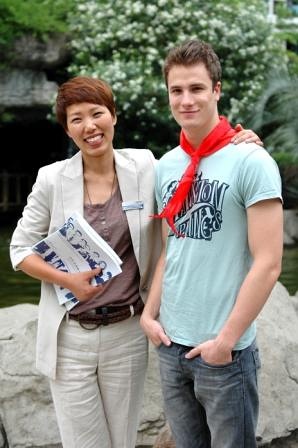 3, Before your first lesson, come to visit us and have a talk is preferred. We will check your Chinese level and listen to your demand and discuss a comprehensive study plan with you. For example, if you want to pass HSK, we will test your Chinese language level and suggest you a study schedule. After knowing your need and agree on the study schedule, I will give you a registration paper to sign. (We can do this step on phone call and send the paper on e-mail as well, but of course face to face will be better)Then you do it as item 1 and 2 above.
And here is our homepage for your reference:http://www.chinesesky.org/mandarin
If you have more question, please feel free to contact me.
My cell phone number is 15198276790(Cellphone) or +(86) 028 85467659(Tel)
Wechat: 15198276790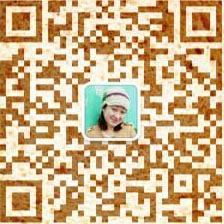 And mail address is 965379500@qq.com