Study Chinese 6 hours for free in Sichuan University ! Professional and skilled teacher!

Good morning everyone.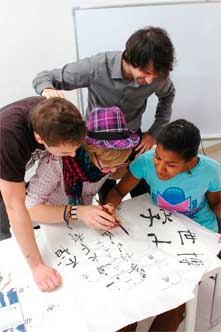 Our center is ShuoboMandarin Chinese Language School. Its predecessor was the International Chinese Teacher Training Center of the School of Continuing Education of Sichuan University. It is the school for training the TCFL teachers. All of our teachers have obtained PEARSON's International Chinese Teacher Certificate, but some of them need to have more experience of teaching. So we are looking for foreigners in Chengdu. We will provide 6 hours free course for foreigners. We call this project "Chinese corner". In one hand, our teachers will get more experience of teaching; in other hand, the foreigners can learn Chinese for free. I think this is mutual benefit.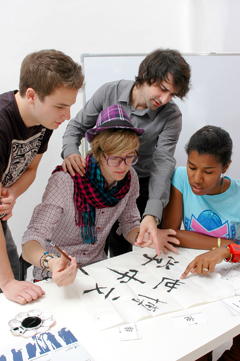 Some of the teachers already have experience of teaching, while some may not enough. But all the teachers are educated and skilled. In the 6 hours, you may meet several teachers but your lessons is continuous. After the 6 hours, you may choose one of our teacher to continue your study (it may cost some money, depends on the teacher. You may negotiate with your teacher. For more reference of the study expense standard, please link to:https://www.chinesesky.org/scu/102.html)
1, About the time: It is flexible. When you want to have a lesson, please call me to fix a time. We will arrange a teacher to meet your time.
2, About the location: The place is in our institute.
Our address is
CN: 成都市, 武侯区, 一环路南1段-22号-附6号嘉谊大厦11楼1112(四川大学北门附近,成都市城市音乐厅对面)
EN:Room No.1112(on the 11th floor)Jia Yi Mansion of No.22 of South 1st Section,First Ring Road of Chengdu.(Near the North gate of Sichuan University and subway line 3 Moziqiao Station .)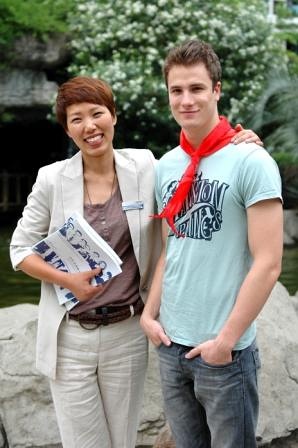 3, Before your first lesson, come to visit us and have a talk is preferred. We will check your Chinese level and listen to your demand and discuss a comprehensive study plan with you. For example, if you want to pass HSK, we will test your Chinese language level and suggest you a study schedule. After knowing your need and agree on the study schedule, I will give you a registration paper to sign. (We can do this step on phone call and send the paper on e-mail as well, but of course face to face will be better)Then you do it as item 1 and 2 above.
If you have more question, please feel free to contact us.

Cell phone number is 15198276790 or +(86) 028 85467638 (Tel)
Email:965379500@qq.com
Wechat: 15198276790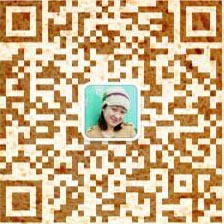 Our address: